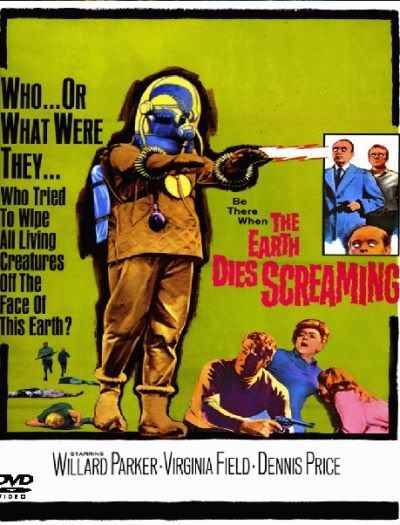 dupa cum se mentioneaza si aici si aici nimeni nu dies screaming in filmu asta sfi-fi britanic de prin 1965... totusi moare muulta lume [gen toata populatzia planetei?] pentru ca the alien robots want to nice planet we take it!!!
partea buna e ca filmu e f mijto si vestea si mai buna este ca, believe it or not, este vizionabil integral dar in 7 segmente pe youtube
inceputul e aici, si restul e usor de localizat in sidebar
aparut intre I am Legend, Day of the Triffids,  Invasion of the Body Snatchers si ceva mai devreme decat Night of the Living Dead [si cu milenii inaintea lui the Stand al lu king] the earth died screamimng m-a facut sa ma intreb ce pula mea si cand pula mea sa intamplat cu suspansul. ca era pe moarte in anii 70 si ca a murit total vreme de vreo 20 de ani [80-80] jtiu. de ce, asta e chestia care ma roade.
de ce pula mea poate un silly low budget brit film  din anii '60 sa te bage mai bine in psihoze si atmosfere decat 95% din filmele ultimelor 2 decenii?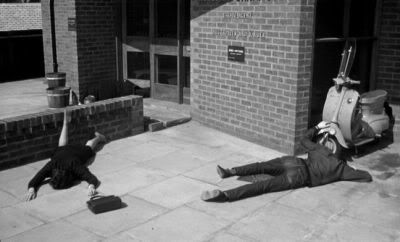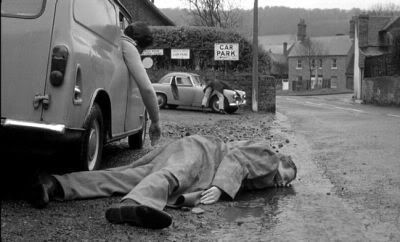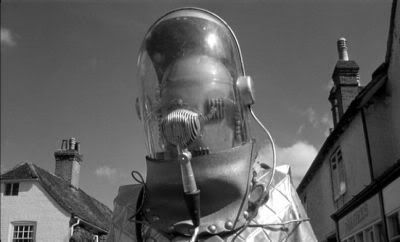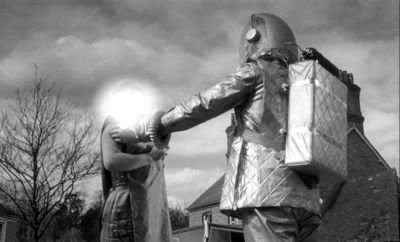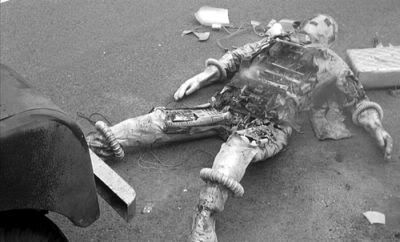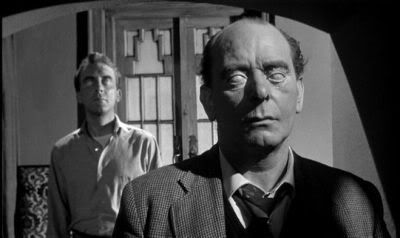 mda, in ultima poza se vede ceva gen zombiez... cadavre resurectat de alieni... nice touch.
a existat si foto oficiale color, desi filmu e superb tokma pt ca e in alb-negru